I give you a new commandment, that you love one another. Just as I have loved you, you also should love one another. By this everyone will know that you are my disciples, if you have love for one another. – John 13:34-35
St. Anne's Episcopal Church of Lee's Summit is a parish made up of a diversity of people – single and married, families with young children and older adults, people who have been Episcopalians all their lives, those who have come to the Episcopal Church from other faith traditions, and people looking for a new way to live. We seek to worship and serve God, to reach out to each other and to the world in Christ's love, and to journey together in our faith.
St. Anne's Episcopal Church is part of The Episcopal Diocese of West Missouri.
Our Sunday morning service begins at 10:00am. We celebrate the Holy Eucharist every Sunday. All materials you will need are provided to you in your bulletin. If you wan't to check out what our services are like, click here for an example. You can view Rev. Meg's sermons here.
As God created you, we welcome you. This applies to our children as well. God created the wiggle, we do not attempt to suppress it. For our youngest members, we offer a nursery. For children through middle school, we offer Sunday School during the first half of our service. All children join us for the Eucharist. These are options only. If your child would prefer to join us during the service we welcome them warmly. Rocking chairs are available if desired.
About The Episcopal Church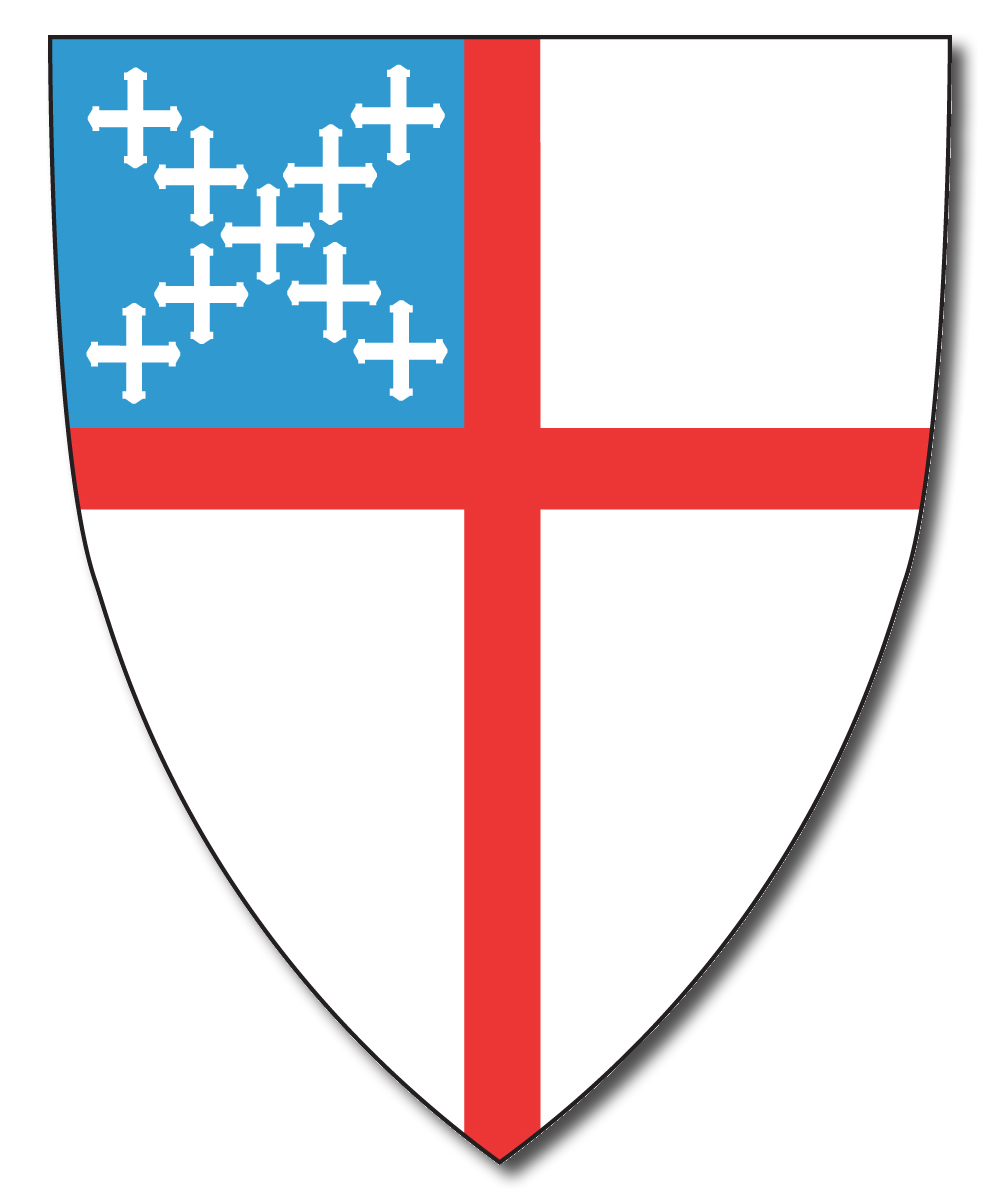 We are so excited you have decided to explore the Episcopal Church. The Episcopal Church is a branch of the Anglican Communion worldwide. St. Anne's Episcopal Church is part of the Episcopal Diocese of West Missouri.
We order our lives and service around Baptism and the Holy Eucharist. We believe that these two sacraments are the backbone of our lives as Christians. In them, we are invited into deeper relationship with Christ and in them, we are able to follow God's calling to feed, care, and serve.
The Episcopal Church is an experiential church rather than a dogmatic church. There is no list of requirements nor beliefs that you must adhere to. We invite you into worship and deep reflection, believing that will allow you to understand your calling from God.
The Episcopal Church looks to the "three-legged stool" to make decisions. These three legs to our faith are tradition, reason, and scripture. When exploring a choice or decision that must be made is it important to ask what does tradition say? Our tradition is full of great minds and deeply spiritual individuals who have wrestled with many of the issues we face today. What thoughts did they express? Also, what does reason have to say? God gave us great minds, He expects us to use them. We have lives filled with experiences, a world filled with knowledge. What does reason say? Scripture is a vital leg to our stool. Scripture is filled with the stories of people and the experiences of the divine. What can we learn from their experiences?
We can't explain everthing in a few paragraphs on a website. It is something you must experience for yourself. We invite you to come worship with the family of St. Anne's. Join us as we journey to experience God more deeply and to serve the Christ in all.
History of St. Anne's
St. Anne's Episcopal Church was established as a mission of the Diocese of West Missouri in 1991. After meeting in various locations in Lee's Summit, our current facility was completed in the spring of 1999. The congregation moved into its present home on Easter Sunday of that year.
The Rev. Canon James Carlyle was St. Anne's founding priest and served the parish until the spring of 2006.
We are a parish made up of a diversity of people – single and married, families with young children and older adults, people who have been Episcopalians all their lives, those who have come to the Episcopal Church from other faith traditions and those who seek a new way to live. We seek to worship and serve God, to reach out to each other and to the world in Christ's love, and to journey together in our faith.
While the history of St. Anne's isn't a very long one, it tells a unique story often not found in today's church. Join us on a Sunday and find out what we're all about!
Our Priest
Our current rector is The Rev. Meg Rhodes. Meg is the third Rector of St. Anne's. Prior to her time with St. Anne's she spent time in Council Bluffs, Iowa as Rector of St. Paul's Episcopal Church. Meg is a graduate of Drury University with a Bachelor of Arts in Religion and obtained her Masters of Divinity at Seabury-Western Theological Seminary. She grew up in Keokuk, Iowa just on the northeast edge of Missouri, went to undergraduate school in Missouri, and is well acquainted with our area. She shares her home with her husband, Eric, and their daughters, Weslee & Caroline