Our Outreach Programs
At St. Anne's we take Christ's command to serve very seriously and we achieve this through our ministries.
"A new command I give you: Love one another. As I have loved you, so you must love one another. By this everyone will know that you are my disciples, if you love one another." (John 13: 34-35)
We show our love of God when we love and care for His creation. We have a variety of ways for everyone to get involved. Here are just a few of the ministries at St. Anne's.
Backsnack @ Lee's Summit Elementary
The Back Snack program is a partnership with St. Anne's, Harvester's, NourishKC (Formerly Episcopal Community Services), and Lee's Summit Elementary School. The goal of the program is to provide food for children over the weekend that reside in "food insecure" homes. This is the fourth school year that St. Anne's has been involved. The Back Snack Crew meets at Tuesday at 1:30 pm  to clean the backpacks and fill them with food. They are then delivered to the school where they are handed out at the end of the week. This program is coordinated with the Lee's Summit school calendar and when the schools are not  in session, we do not meet. Please join us. We have a great time visiting while we do the work.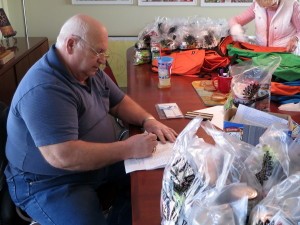 Another one of our ministries is our community garden features multiple plots for families.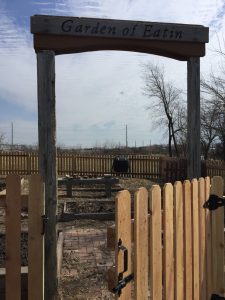 The Garden also is a focal point of the church for our parishioners to engage in a common activity and build lasting relationships.
Hillcrest Transitional Housing
St. Anne's partners with our fellow Episcopalians from St. Paul's in Lee's Summit to sponsor one apartment from Hillcrest Transitional Housing. To learn more please visit the Hillcrest website, below is a snip-it from the Hillcrest website:
"Hillcrest Transitional Housing offers homeless families, singles and youth a disciplined educational program within a caring, supportive environment. Unlike many organizations whose focus is one-time or emergency care, Hillcrest's primary objective is to move clients from homelessness to self-sufficiency within 90 days by addressing the total life situation of the homeless families they serve. Longer terms of transitional housing may be available to clients with excessive barriers to housing. Hillcrest also provides a transitional housing program for homeless teens and young adults, ages 16-20, who have an educational goal. This unique program offers housing and supportive services for up to 24 months."
St. Michael's, Independence, hosts a necessity pantry providing a variety of personal care items for those in our community needing assistance. This pantry can always use donations of men's and women's toiletry and personal hygiene items as well as dish soap and laundry detergent. Any donations should be left in the baskets located in the Narthex. The Pantry operates from 10a-2p on the 1st and 3rd  Wednesday of each month. For further information or to volunteer to assist in this ministry, contact us.
Beds of Bags are made out of used plastic bags to help the homeless have a more comfortable night's sleep.
We offer free high-speed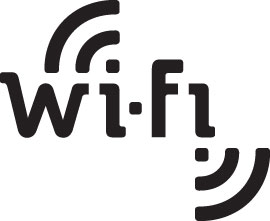 Wi-Fi in our parking lot for anyone to use at any time. We're hoping to connect those that may not have reliable high-speed internet in a convenient safe location.